We are always looking for people to tell us about their story and experiences but we also occasionally have opportunities to get more fully involved in shaping future services across Essex.  These are open to you if you live or work in Essex and are keen to volunteer with us. You can give as much or as little of your time as you want, but any time you can give will make a difference. 
From time to time we recruit for specific opportunities  – for example, we recently recruited for Cancer and Maternity Patient Partners, who now represent the voice of people in Essex as services are re-designed. 
These roles can involve:
Attending meetings with NHS managers and clinical staff
Inputting to and challenging new proposals for services
Reviewing leaflets and information given out by the NHS
Engaging with other patients to feed their experiences back alongside your own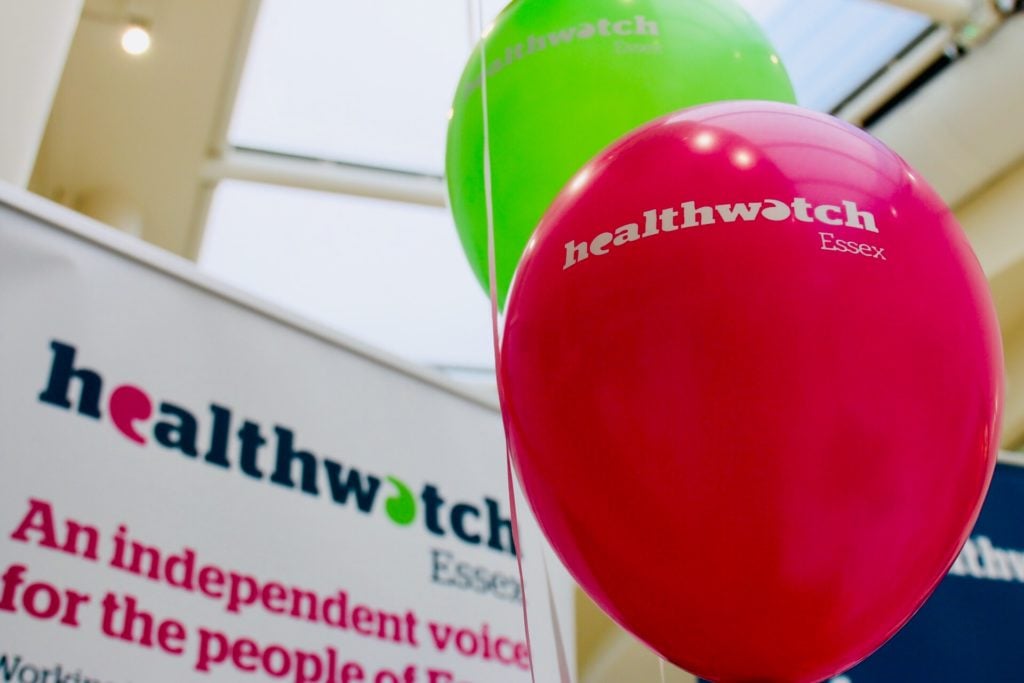 Digital Marketing Apprenticeship
Would you like to earn as you learn? We are offering a fantastic opportunity to complete a fully-funded BSc in Digital Marketing at Anglia Ruskin University whilst working as part of a vibrant, creative Communications Team at Healthwatch Essex. The course begins in January 2021 and applications are open for the position until 5th December 2020. For more information click here. You can apply for the position here. 
Healthwatch Essex Ambassadors
We are looking for Ambassadors in each Clinical Commissioning Group area to attend crucial meetings and represent Healthwatch Essex and the people of that local area. These roles are key to raising the profile of Healthwatch Essex, providing your own insight on services as well as becoming a direct interface for the general public.  For more information click here.
Stroke & Dentistry | Experiences
We are currently looking for individuals who live in the North East Essex area and have experience of accessing dentistry services or stroke services within the last 12/18 months.
We want to collect individuals/carers/families' stories about their experience and collate them  to share with the local service providers. This will highlight issues and share good practice. Full details can be found here: Stroke / Dentistry
Young Mental Health Ambassadors
We are currently looking for people under the age of 25 who have had experience of using mental health services in Essex and who would be willing to share their experiences to help create change. For more information click here.
The Weight of Stigma | Interviewees
We are looking for men aged 18 years or older, who are currently living with obesity, residing in Essex, Cambridgeshire, Suffolk, Hertfordshire and Peterborough, and who would be willing to share their experiences by participating in a single interview (currently by phone or video call) . Gathering the voices of men will provide insight from a perspective which remains neglected in obesity research and is under-represented within weight management services. For more information, click here.
Collaboration in Action Forum Members
We are currently looking for people who have experience of a disability who are passionate about wanting to improve the quality of services for people living with or experiencing a disability.
Currently, we are especially interested in recruiting those who are hard of hearing, have experienced hearing loss or are deaf. We also welcome those from other deaf or hearing impaired local disability groups. For more information click here.

The Courage Network
The Courage Network brings together people affected by, and living with, neurological conditions, with the world of research. The project aims to develop a co-designed research strategy, where people with lived experience are actively involved in research design and delivery. To find out more or get involved click here.