We are always looking for people to tell us about their story and experiences but we also occasionally have opportunities to get more fully involved in shaping future services across Essex.  These are open to you if you live or work in Essex and are keen to volunteer with us. You can give as much or as little of your time as you want, but any time you can give will make a difference. 
From time to time we recruit for specific opportunities to represent voice of people in Essex as services are re-designed. 
These roles can involve:
Attending meetings with NHS managers and clinical staff
Inputting to and challenging new proposals for services
Reviewing leaflets and information given out by the NHS
Engaging with other patients to feed their experiences back alongside your own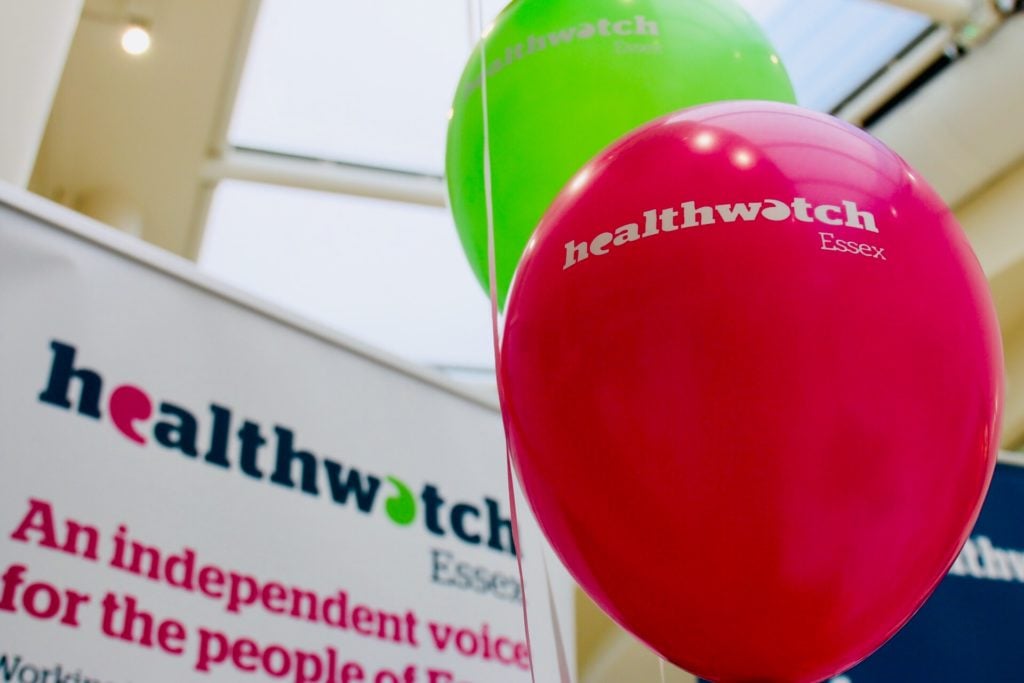 Trustee
Could you be a trustee with Healthwatch Essex? We are looking for someone with exceptional qualities who can add value to the governance of our charity. We are keen to hear from you if you have particular expertise or experience in finance or accounting. More details are available in the:
Trustee Roles & Responsibilities
To apply send a CV and covering letter here. Closing date 30th June 2022.
Healthwatch Essex Ambassadors
Do you want to make a difference to health & social care in Essex? We are currently recruiting for Healthwatch Essex Ambassadors to play a key role in raising the profile of Healthwatch Essex by attending crucial meetings across the county. You find out more about the role here. If you are passionate about wanting to improve services, get in touch for a conversation with our Engagement Officer, Melanie. Email her here.
Business Administration Apprentice
Are you looking for an apprentice opportunity full of variety? You will  be responsible for the day-to-day functions of the Healthwatch Essex office, and for working with the team to deliver a variety of outreach and engagement and research-based events and projects. You will acquire training up to Level 3 Business Administrator Apprenticeship Standard. Find out more and apply through the National Apprenticeship website. Closing date: 4th July 2022.
Young Mental Health Ambassadors
Become a Young Mental Health Ambassador and make a real difference to young people in your community. We are currently looking for people up to the age of 23 (or up to the age of 25 if you have special educational needs and disabilities) who have had experience of using mental health services in Essex and who would be willing to share their experiences to help create change. For more information click here.
Trauma Ambassador Group 
If you are living with trauma and would like to contribute to improving health, care and wellbeing services for people in a similar position, as well as raising awareness of the issues associated with trauma, you may be interested in joining our Trauma Ambassador Group. Our members have all experienced trauma through one of its many causes, including domestic abuse, sexual violence, bereavement and exposure to serious crime and want to help those also on this journey. Find out more here or get in touch with our Information and Guidance Manager, Sharon, to discuss here.