We are always looking for people to tell us about their story and experiences but we also occasionally have opportunities to get more fully involved in shaping future services across Essex.  These are open to you if you live or work in Essex and are keen to volunteer with us. You can give as much or as little of your time as you want, but any time you can give will make a difference. 
From time to time we recruit for specific opportunities  – for example, we recently recruited for Cancer and Maternity Patient Partners, who now represent the voice of people in Essex as services are re-designed. 
These roles can involve:
Attending meetings with NHS managers and clinical staff
Inputting to and challenging new proposals for services
Reviewing leaflets and information given out by the NHS
Engaging with other patients to feed their experiences back alongside your own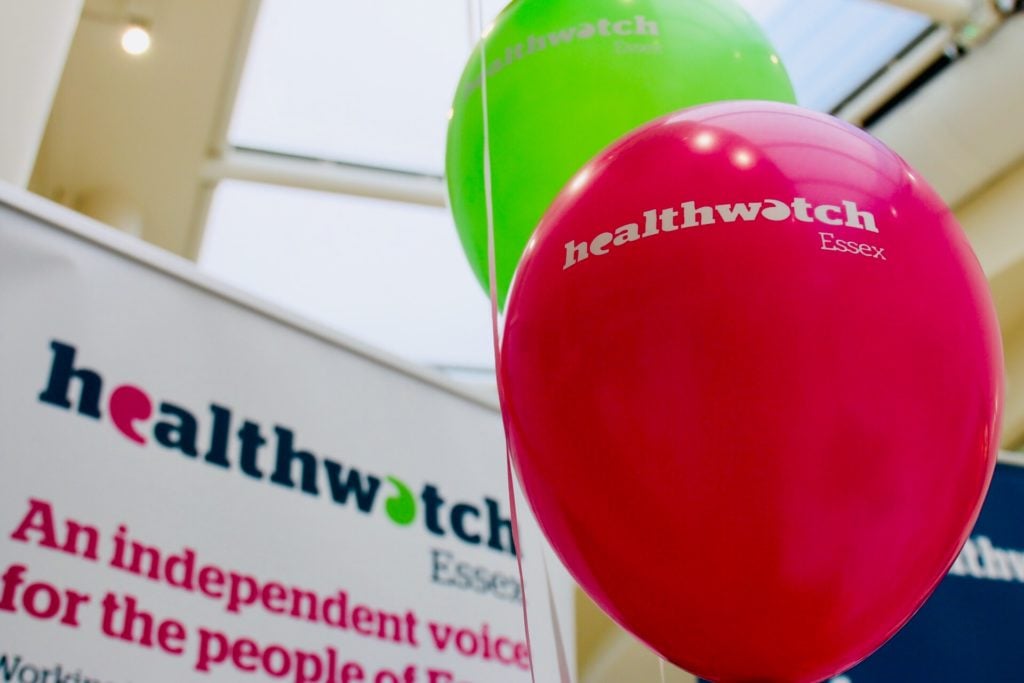 Healthwatch Essex | Chief Executive
We are looking for an outstanding leader to become the CEO of Healthwatch Essex and work with our Trustees in leading and further developing the charity to make a real difference for everyone in Essex. The successful candidate will be an experienced and empathetic leader who will inspire and empower others to share in achieving continued success in all our work. You will need to be a strategic thinker and a proven relationship builder, as well as having a proven track record of successful income generation and financial control. If you have a passion for working with a great team who make a real difference for people across Essex, we would be delighted to receive your application and look forward to hearing from you. For full details click here.
Healthwatch Essex | Trustees
Do you want to make a difference to health and care in Essex? Healthwatch Essex is seeking up to three new Trustees to join its Board, and is looking for applications from exceptional individuals. Have you got what it takes to ensure that Healthwatch Essex is a thriving 'independent voice for the people of Essex, helping to shape and improve local health and social care services'? A full role-profile can be found here and details of the application process is here. 
The Weight of Stigma | Interviewees
We are looking for men aged 18 years or older, who are currently living with obesity, residing in Essex and who would be willing to share their experiences by participating in a single interview*. Gathering the voices of men will provide insight from a perspective which remains neglected in obesity research and is under-represented within weight management services. For more information, click here.
*Note that due to existing social isolation measures, interviews will take place via telephone or video call.
Collaboration in Action Forum Members 
We are currently looking for people who have experience of a disability who are passionate about wanting to improve the quality of services for people living with or experiencing a disability. For more information click here. 
Young Mental Health Ambassadors
We are currently looking for people under the age of 25 who have had experience of using mental health services in Essex and who would be willing to share their experiences to help create change. For more information click here.