We are always looking for people to tell us about their story and experiences but we also occasionally have opportunities to get more fully involved in shaping future services across Essex.  These are open to you if you live or work in Essex and are keen to volunteer with us. You can give as much or as little of your time as you want, but any time you can give will make a difference. 
From time to time we recruit for specific opportunities to represent voice of people in Essex as services are re-designed. 
These roles can involve:
Attending meetings with NHS managers and clinical staff
Inputting to and challenging new proposals for services
Reviewing leaflets and information given out by the NHS
Engaging with other patients to feed their experiences back alongside your own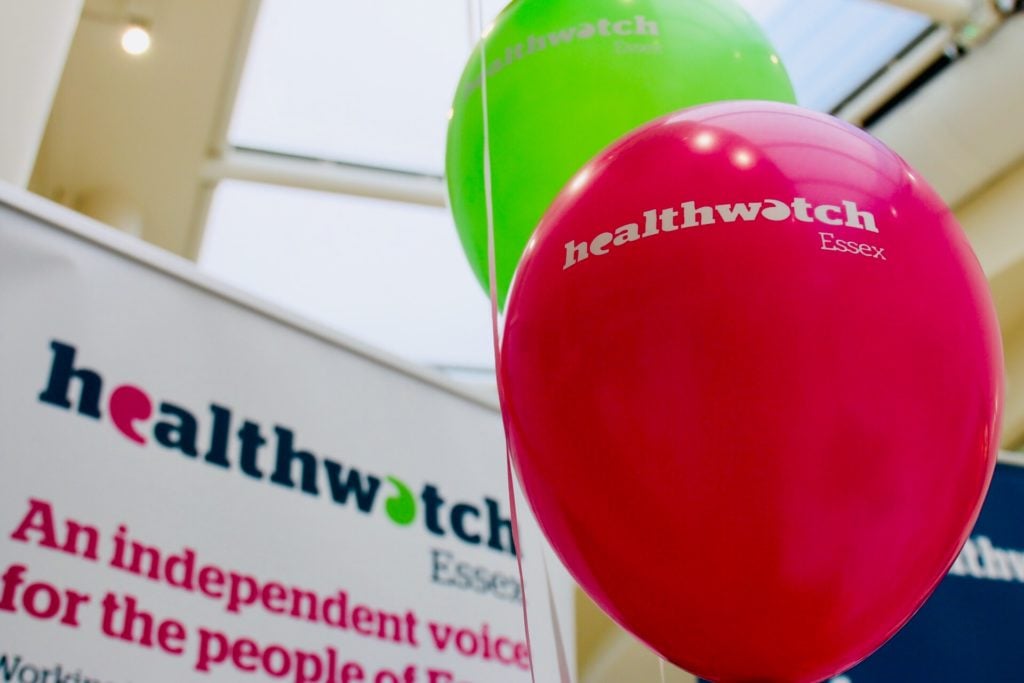 Office Manager
Could you be our new Officer Manager? As Officer Manager you will be responsible for both the smooth running of the office and for supporting the work of the Chief Executive Officer (CEO) and Senior Management Team. You will have responsibility for the general office administration, and in addition have the opportunity to be involved in a variety of Healthwatch projects and activities, including our research programme and our outreach and engagement activities. As a key link between the Healthwatch Essex office, the public, our volunteers and extensive network of stakeholders, you will be vital to our ongoing credibility and success. Closing date 2nd July 2021.
Young Mental Health Ambassadors
Become a Young Mental Health Ambassador and make a real difference to young people in your community. We are currently looking for people under the age of 25 who have had experience of using mental health services in Essex and who would be willing to share their experiences to help create change. For more information click here.
The Courage Network
The Courage Network brings together people affected by, and living with, neurological conditions, with the world of research. The project aims to develop a co-designed research strategy, where people with lived experience are actively involved in research design and delivery. To find out more or get involved click here.